Tomorrow marks the first day of my first year of law school. I'm a mixture of more emotions than I think I can handle. In preparation, I've gathered a lot of advice for entering "1Ls" (as first year law students are called). A common piece of advice is the analogy that law school isn't a sprint, but a marathon.
I think the same can be said of nonprofit fundraising.
All too often, there's pressure on nonprofit organizations to raise large amounts of money quickly. There's an unspoken "right here, right now" mindset.
But the nonprofits that are most successful know that endurance always trumps speed.
We in the nonprofit sector spend a lot of time discussing fundraising events. I've been in one too many brainstorming sessions. We sit around a conference table and try to come up with either a new, innovative event that is better than any before or a tried-and-true event we can manipulate to raise fast money.
Placed in the "It's Not a Sprint, It's a Marathon" mindset, I see that our focus in these sessions was skewed. If the only factor in evaluating the success of a fundraiser is money, then by all means sprint. Realize, though, that that money will likely go just as quickly as it came.
In my opinion, the most successful fundraisers are those that continue to raise funds long after they're over. Instead of focusing on "how can we raise the most money the fastest", focus on longevity.
What can we realistically do with this fundraiser to engage our donors and keep them active? How can we better engage non-donors (e.g. the community at-large) with our cause? Can we use this event as an opportunity to make our volunteers feel valued? Does this event have the potential to be re-created annually?
This switch in thinking will pay off, in the long run.
Leadership: it's a marathon not a sprint - everything you, Leadership: it's a marathon not a sprint - everything you need to know about sustainable achievements [gordon tredgold] on amazon.com. *free* shipping on qualifying offers. everyone has the potential to be an inspiring leader. learn how! simplicity, transparency and focus: understand what leadership really is about. Trading is a marathon, not a sprint » learn to trade, Simply put, without the proper knowledge, training, preperation and skills, you will never win at the game of trading. so, in today's lesson, i am not just going to preach to you that you "can't get rich quick" in trading (you really can't), instead, i am going to give you sound, actionable insight into what you need to do to win the long-term trading game, which is the only game that matters.. Triathlon - wikipedia, A triathlon is a multisport race with three continuous and sequential endurance races. the word is of greek origin, from τρεῖς or treis (three) and ἆθλος or athlos (competition).. while variations of the sport exist, the most common form includes swimming, cycling, and running over various distances. triathletes compete for fastest overall course completion, including timed.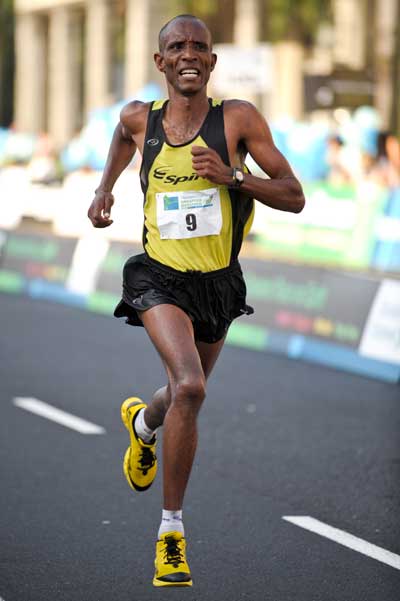 Angela lee duckworth: grit: the power of passion and, What struck me was that iq was not the only difference between my best and my worst students. some of my strongest performers did not have stratospheric iq scores.. Negotiating in china: 10 rules for success - forbes, 10 keys to success to ensure your negotiations in china go smoothly.. Hoseheads sprint car photos & news, Rossburg, oh — sept. 17, 2018 — after a month on the west coast, the world of outlaws craftsman sprint car series returns to the midwest for the befour the crowns showdown at eldora speedway this friday, sept. 21.. last year, tim shaffer outraced shane stewart into turn one at the drop of the green flag and then held off a late race challenge from donny schatz to capture the befour the.
Marathon training plan - 100 day program | olympian marius, All of this as a first-time marathoner. i use to think this modern marathon training method only worked for the very best runners. not so. it turns out my kenyan-italian hybrid training system works for any type of runner… even an out-of-shape guy who needs help to have his best running experience ever.. Hackathon - wikipedia, Etymology. the word "hackathon" is a portmanteau of the words "hack" and "marathon", where "hack" is used in the sense of exploratory programming, not its alternate meaning as a reference to computer security.. openbsd's apparent first use of the term referred to a cryptographic development event held in calgary on june 4, 1999, where ten developers came together to avoid legal problems caused. Oregon gosh 2017 | oregon governor's occupational safety, The 2017 oregon governor's occupational safety and health (gosh) conference in portland attracted 1,500 attendees, while showcasing national and regional speakers who addressed numerous ways to improve workplace safety and health in the state..