I have to start out by saying that I am thrilled to be doing a guest post for Losing Yourself.  Rachel is doing a fabulous thing with her blog(s) and her wedding. While green weddings have taken off, the idea of a charitable wedding still remains somewhat new. There are a few of us charitable wedding bloggers- Alicia at Charity Wedding, Rachel at Losing Yourself, and me and my blog, Engaged With A Cause– to name a few. Yet for the most part charitable weddings are still a small part of the wedding blogosphere.
My adventure in blogging began last October when my fiancé proposed during a surprise weekend getaway to Bar Harbor, Maine. The sunrise proposal was perfect and so peaceful. Then reality hit- we were going to have to plan a wedding. As the to-do lists grew longer– choose a venue, band, flowers, etc., and the budget number got higher, we realized how much money and time were going into one day.
After some thought, we decided that if we were going to spend the money on a big wedding- we wanted to make sure we were hosting a socially conscious event- one that was both charitable and environmentally conscious. So, we began the process of choosing vendors who fit into our charitable mission. It was fun finding vendors who shared our vision- a designer who helps to builds schools in Afghanistan, a Chef who donated food to first responders after Katrina and a photographer whose fee is paid with a donation to charity.
Originally, I wasn't planning to start a blog, but I had trouble finding existing resources for charitable vendors in one concentrated place on the web. The I Do Foundation offers some great options, but it is not all-inclusive and I wanted to have a platform to showcase all of our generous vendors.
So, my fiancé and I created Engaged With A Cause to provide charitable wedding resources to others. Through writing the blog, I have discovered hundreds of ways that you can make your own wedding more of a charitable affair – wedding cakes for a cause, gowns that give back and even save the dates that save others. For those who are not getting married, but are perhaps just shopping for a shower or wedding gift, or maybe not for a wedding at all, there are blenders that fight breast cancer, candles that save the whales and even mixing bowls that FEED children.
With so many charitable (and non-charitable) options out there it is important to pick options that fit your style as a couple. Rachel and her fiancé have done just that- by picking options for their wedding that help animals- one of their big passions.  My fiancé and I have done the same thing- using our wedding to support organizations and vendors that benefit education and other causes that are important to us.
So, while planning your wedding take some time to do research on how you can give back in a way that fits you and your fiancé's personalities. Then when checking items off your wedding checklist, from the ceremony site all the way to the wedding favors, you can then choose great ways to give back and in doing so, also personalize your big day.
Happy Planning!
11 signs you're ready to get engaged | eharmony advice, 12 signs you're ready to get engaged, signs you're ready to get married, preparing to propose, marriage proposal, advice, marriage, advice.eharmony.com. Engaged - definition of engaged by the free dictionary, Engaged. when two people have agreed to marry each other, or have announced formally that they are going to be married, you can say that they are engaged.. Josiah duggar & lauren swanson get engaged just weeks, The 21-year-old shared a snap of them to instagram (above) while also showing off the 18-year-old's bling! he captioned it: "i feel like the most blessed guy on earth 🌎… lauren said yes! god definitely opened our eyes in his perfect timing to show us how we complete each other. the more time i.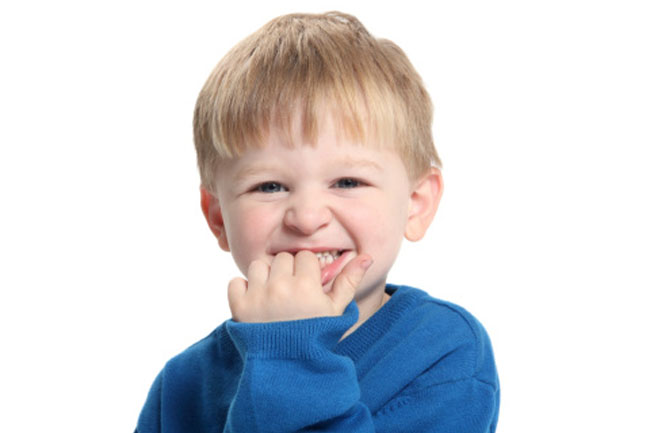 Employee engagement: seeing the bigger picture | officevibe, In this comprehensive guide, you'll learn what employee engagement is, why it matters, and get simple, actionable tips to measure and improve it. understand what are the elements that can affect the engagement level in your team and how they can be improved.. Celebrity pets, cute animals, articles and photos - people.com, Articles and galleries with the latest about your favorite celebrities' pets, and other animal news. learn more on people pets.. 10 things you should not do after you get engaged | huffpost, This is a crazy time for many newly engaged couples. with all the christmas, new year's and valentine's engagements, it probably seems like half of your friends are involved in a wedding in one way or the another. everybody is either engaged, a member of the wedding party, a parent of an engaged.
[inside pic] raj chakraborty-subhasree ganguly get engaged, Check out the pictures here - [inside pic] raj chakraborty-subhasree ganguly get engaged; to tie the knot in may. Engage - definition of engage by the free dictionary, 10. (mechanical engineering) (also intr) to undergo or cause to undergo interlocking, as of the components of a driving mechanism, such as a gear train. 4 biggest culprits for employee disengagement - insperity, Keeping your employees motivated is easier said than done. learn how to identify the top four signs of disengagement and get your people back in the game..